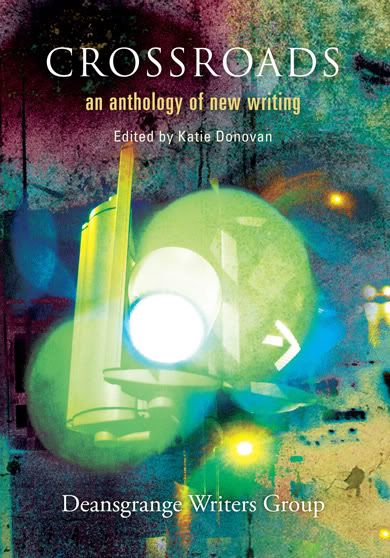 I received, this day last week, an anthology of creative writing from the Deansgrange Writer's Group, based in Dublin, called Crossroads. It's edited by
Katie Donovan
, a poet whose work I've admired in the library up at the TGC at Annaghmakerrig. Katie has a new & selected due in 2010 from
Bloodaxe, entitled Rootling
.
Katie modestly describes her input as that of a selector, and her choice of work throws up some interesting poems, stories and memoir - and when you look at the bios in the back you realise that many of these names are people you've seen namechecked before in journals and mags around the country.
11 contributors
, too many to mention, all interesting work, with a good opener (William and Eileen - Catherine Paradise) and a great close (The Coat - John Piggott). I'm still dipping into it, alongside the great tome from RTE's
Sunday Miscellany
programme, and they're a good complement to each other for bedside reading.
It's a great credit to the group to organise the anthology - I know exactly how much hard work goes into them, from my own foray into anthologies last year (Drogheda Writes 2, anyone?) and I know DWG would appreciate the support. The group are donating proceeds to the National Rehabilitation Hospital, Dun Laoghaire, Co. Dublin; a worthy cause from a worthy group of writers. Copies are available
at their website for only €10.00.
Oh and did I mention how lovely the cover is...? ;)